News & Notes
TIFF13 Trends: Everything Old is New Again
There is a film in this year's TIFF programme that I will DIE if I don't get to see - Yurusarezarumono, which is Japanese for Unforgiven. YES! A Japanese remake of Clint Eastwood's Unforgiven, transplanted to period Japan with samurai instead of cowboys. YES! It's like spaghetti westerns to Kurosawa to Unforgiven to Japanese Unforgiven and MY HEAD EXPLODES.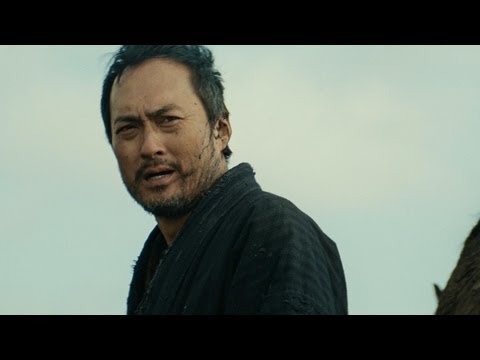 That's currently my front-runner for worthy remake, but it's not the only twice told tale sneaking into TIFF13.
A kinda remake of Dennis Hopper's The Last Movie plus the doc about Dennis Hopper American Dreamer, but shot in part on an iPhone and more sensical.
The Grand Seduction is Don McKellar's remake of Jean-François Pouliot's 2003 Cannes Darling La grande séduction, but with a lot less French.
This directorial debut from Irish novelist John Butler isn't precisely a remake. But it is a comedy about a bachelor party, albeit sans strippers, so obviously it's some sort of remake of The Hangover.
If no one saw the original, does it count as a remake? BUT Guillaume Canet's remake of Les liens du sang has Clive Owen, Billy Crudup, Marion Cotillard, and James Caan. You know it's gritty if it's got James Caan.
Lay Over
Canadian Jordan Hayes goes all Linklater on out asses with a little mini 12 minute version of Before Sunrise, which is pretty much precisely how long I enjoyed Before Sunrise. I see nothing but the potential for improvement here.