News & Other Views
Film Friday | Weekly Roundup
Posted by Brandy Dean December 23, 2011
1 Comment
96 views
Pretty Clever Film Gal's got nothing this week. I didn't scour the web so you don't have to. Hey, it's the ramp up to  the big Christmas Day, which involves decking the halls, procuring a grain-fed, free-range turkey, and fighting the crowds to get the last fuzzy, polar bear shaped card at Shopper's Drug Mart. In short, I've been busy getting my festive on. I hope you've all been busy too, making your wish-list, checking it twice, and sending via email blast to your friends and loved ones. Is there a better way to make sure there are goodies under your tree? I won't let you completely down, though. In addition to the roundup of silent versions of "A Christmas Carol," I've put together this nifty little list of other Christmas related silents, for your viewing pleasure. Happy viewing and merry, merry Christmas!
Santa Claus (1898)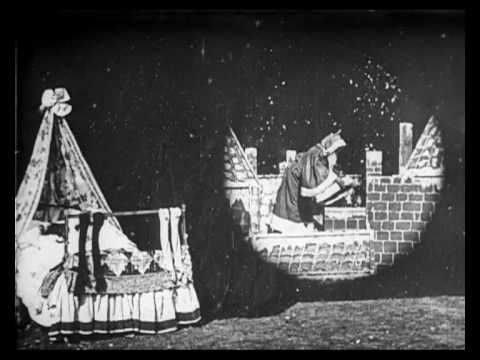 I posted this gem before on Facebook, but it's worth posting here too. The technical skill demonstrated here floors me every time.
The Night Before Christmas (1905)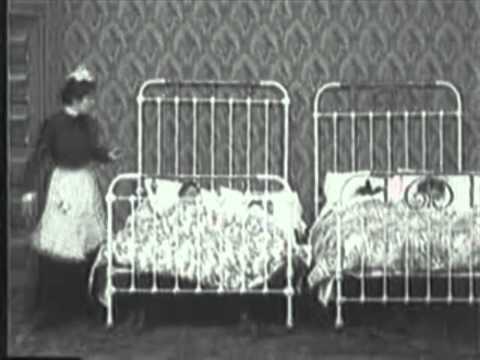 An early adaptation of the Clement Moore poem from Edison Studios.
A Winter Straw Ride (1906)
Plain old winter fun from Edison Studios.
A Trap for Santa Claus (1909)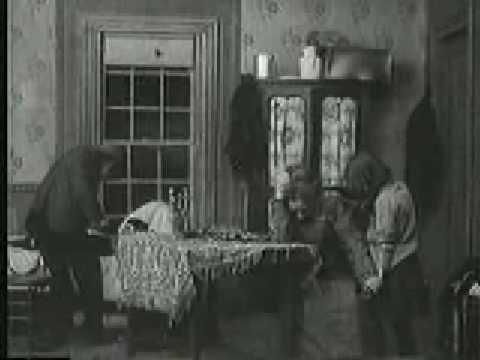 Not exactly heartwarming fare, but kind of par for the D.W. Griffith course. This is sadly only a fragment of the film.
Making Christmas Crackers (1910)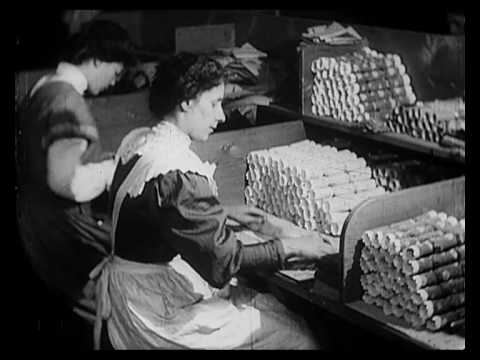 I only learned what a Christmas cracker is last year. This oddball little film is not only informative about the manufacture of Christmas crackers, it also offers a surprise ending.
A Christmas Accident (1912)
Don't worry it's not a 5 sleigh pile up on the 401. This Edison Studios production is like the Noel version of Romeo and Juliet.
The Adventures of the Wrong Santa Claus (1914)
I guess both sex and Christmas sell, as we've got yet another entry from Edison in the silent Christmas cannon. I'm not even going to try to describe this one, but suffice it to say the subtitle is "An Adventure of Octavius – Amateur Detective."
Related Posts:
ChristmasChristmas crackerEdison StudiosSanta Claussilent christmas filmssilent christmas moviessilent filmssilent movies
About Brandy Dean
Social media consultant, blogger for hire, and lover of classic movies and silent films.