Documentary
TIFF13 Review: Tim's Vermeer (2013)
For years, controversy has smoldered in the art world regarding Johannes Vermeer and his hyper realistic paintings of middle class Dutch life. To be specific, x-ray examination of Vermeer's paintings reveal that there were no sketch marks beneath the oil paint to serve as guidelines? How did he do it? Did Vermeer, gasp, cheat with lenses and optics and proto-photography? To answer this question, or at least to propose a meaty theory, enter Penn & Teller, the world's most famous magicians, and Penn's pal Tim Jenison, an inventor and computer engineer, with a the new documentary Tim's Vermeer.
See, Jenison has this idea. He believes that Vermeer did indeed deploy lenses and a few optical tricks to aid the creation of his paintings. Being a technologist, Jenison 1.) sees nothing wrong with that and 2.) firmly believes that if Vermeer could do it, then he can as well. Spoiler alert! After years, great expense, and an astonishing single-minded focus he paints a Vermeer. The art world is rocked to it's core (or will be eventually).
It's obvious why Penn & Teller (Teller directs, Penn narrates, btw) are involved in Tim's Vermeer – if Jenison's theories are correct, then Vermeer was using some tried and true techniques of magic – misdirection, keeping secrets, sleight of hand – and Penn & Teller have made a career of "exposing" the secrets of magic. But there's a more important impetus, which Penn touches on in his narration: there was a time when humans made little distinction between art, religion, science, and technology. All of the disciplines came packaged together and it was a period of time when, dare we say it, magic happened.
I'm not sure you can say Tim Jenison proved that Vermeer used lenses and mirrors to create his paintings, but – um – yeah, he pretty much did. A freakin' technology guy just painted a Vermeer, ya'll.
If you missed Tim's Vermeer at TIFF13, don't fret. After the doc wowed audiences at Telluride, Sony Classics snatched up the North American distribution rights and the film is slated for a 2014 release.
Screening Times for Tim's Vermeer
Thursday September 5 TIFF Bell Lightbox 1 6:30 PM
Friday September 6 Scotiabank 2 1:30 PM
Watch the Tim's Vermeer Trailer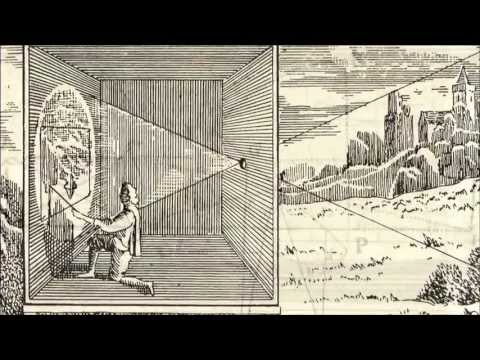 The Pretty Clever Films TIFF13 Coverage is brought to you in part by MUBI, your online cinemeatheque.